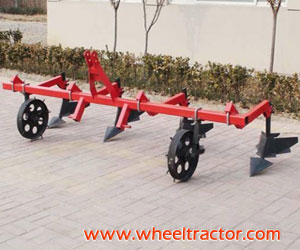 3Z Cultivator
Go back to catalogue
Tractor Implements
Payment Terms: T/T, L/C At Sight
Package: Pallet Packing or as customer requier
Minimum Order:1 SET
Delivery Time:15 Days - 30Days
Export Markets:North America, South America, Eastern Europe,
Southeast Asia, Africa, Oceania, Mid East, Eastern Asia, Western Europe

3Z series of cultivator can be suitable for cultivatoring in the field of corn, soybean , cotton and sweet potato etc, and can also complete cultivation,soil deeploosenning,furrowing,and ridging,etc.at the same time.It has features on conveniently adjusted row spacing,flexible depth control,simple and convenient ridging width adjustment, wide applying range and so on.
iron frame . two or three sets to a frame
It is developed by our company according to the demand of foreign market. It is suitable for cultivating, loosening soil, preserving soil moisture and cutting grass in farm field. And also achieves different farming demand through change the matched plough bottoms according to the requirements of different customers. The machine is mounted with four-wheel tractor, it adopts spring tension device to tensioning plough bottom to loosen soil in stable state. By the action of spring, the bottoms could be turned back when meet obstacles or hard objects, and returned to normal working after over them, by which the bottoms are protected. The users could adjust the cultivating space and no. Of bottom to meet different demands.
3Z-3

3Z-4

3Z-5

3

4

5

1500

2900

3700

2

3

4

80-150

20-30

40-50

70-80

110

125

150

Standard three-point mounted
Welcome to our website! Please feel free to send us your inquiry in detail, we will reply you as soon as possible.