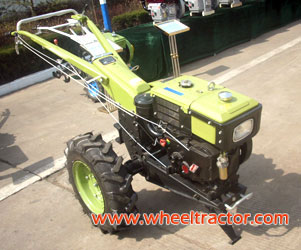 Ukraine Walking Tractor
Go back to catalogue
Walking Tractor
Payment Terms: T/T, L/C At Sight
Package: Pallet Packing or as customer requier
Minimum Order:1 SET
Delivery Time:15 Days - 30Days
Export Markets:North America, South America, Eastern Europe,
Southeast Asia, Africa, Oceania, Mid East, Eastern Asia, Western Europe

8hp,10hp, 12hp walk behind tractor for Ukraine,Russia,Moldova
Our walking tractors has compact structure, with long lifespan, also it is easy to operate and has sufficient power output and light weight and good manoeuvreability.

An adjustable seat is also provided to ease the work of the operator. This model of tractor is suitable for use in paddy fields, small plots of dry field, orchard, vegetable garden as well as in hilly areas with small inclination.

With different kinds of farm implements mounted, the tractor can be used for ploughing, rotary-cultivating,harrowing in paddy fields, harvesting, transportation and so on. It can also drive-stationary PTO-driven equipment such as for smallscale drainage and irrigation, sprinkling and spraying, threshing, cotton-ginning,flour-millling, fodder-cutting, and other farm work in the countryside.
Welcome to our website! Please feel free to send us your inquiry in detail, we will reply you as soon as possible.